Attendees, Exhibitors Praise Fall Conference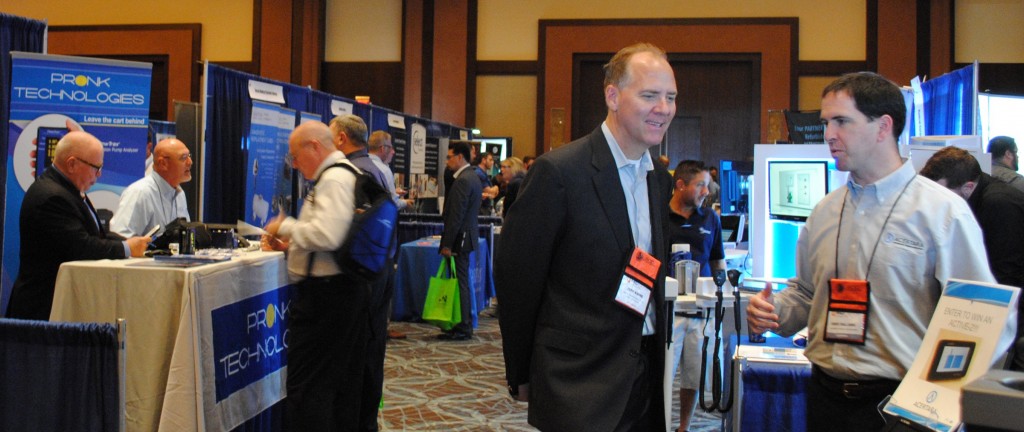 HTM professionals left Las Vegas big winners after attending the three-day MD Expo presented by MD Publishing. The fall conference attracted more than 600 industry leaders with a sold out exhibit hall.
Industry leaders teamed up on the links for the MD Expo Golf Tournament sponsored by DirectMed on the first day of the event. The MD Expo Welcome Reception, sponsored by Sodexo, had more than 250 people in attendance to officially kick off the fall conference.
MD Expo continues to grow and offer new opportunities. MD Publishing President and Founder John Krieg said total attendance reached 649 with 100 booths in the exhibit hall.
Krieg said the ability to give back to the HTM community continues to be a driving force behind MD Expo. He is excited to see new faces at every conference as MD Expo continues to attract every level of industry professional from recent graduates to experienced veterans.
"There were people from over 40 states in attendance," Krieg said. "Our surveys show that they enjoyed the networking, education and The Joint Commission update. We make them feel appreciated with our warm hospitality which includes meals, food and beverage and the opportunity to network with HTM professionals from around the country. They share their knowledge and best practices."
Pacific Medical sponsored the exhibit hall grand opening where the latest high-tech products, world-class services and more were on display.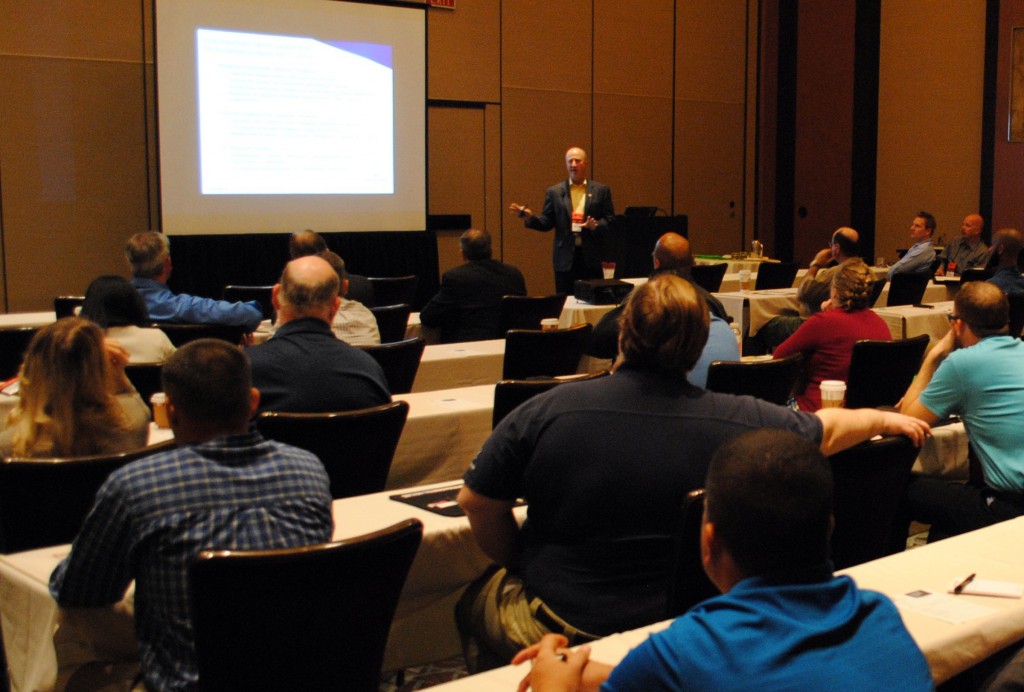 Biomeds benefitted from more than 20 hours of educational seminars, product demos and a CBET review. The top-notch classes covered a wide range of topics from alarm fatigue to ultrasound. Some of the more popular classes included "Communicating with Confidence" by Abbe Meehan, "How to Assess and Centralize Clinical Engineering Operations" by Mike Busdicker, "Creative Problem Solving and Engineering Skills for the Biomedical Equipment Technician" by Dustin Telford and "An Efficient and Cost-effective Approach to Medical Equipment Assessments and Acquistions" by Izabella Gieras.
Rick Sable, a biomedical engineering supervisor at St. Francis Medical Center in new Jersey, said the quality of the educational seminars at MD Expo equals that of the classes offered at AAMI's annual conference.
"I like the smaller class size (at MD Expo)," Sable said. "It's a little more intimate so it's a lot easier to relate to the instructor and interact with other peers in the audience."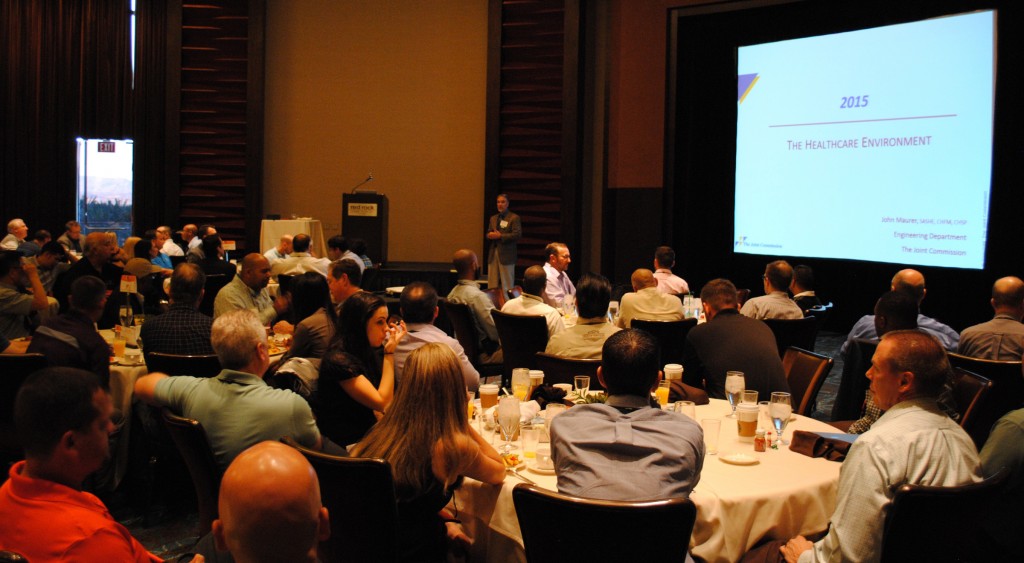 Exhibitors and attendees alike learned the latest from The Joint Commission at a keynote breakfast presentation by John Maurer. TechNation also presented its annual Department of the Year and Professional of the Year awards at the Friday morning event. 
The Banner Health Technology Management Department was presented with the Department of the Year award. The department maintains medical equipment and devices at 30 facilities spanning seven states with 6,200 licensed beds and 235 operating rooms. The department includes 250 personnel dedicated to a comprehensive medical equipment life cycle program that includes more than 300,000 pieces of medical equipment with a net asset value in excess of $30 billion.
Dustin Telford is the 2015 TechNation Professional of the Year. He is among the who's who when it comes to the HTM community serving on committees in a variety of roles to promote, educate and motivate his peers. Telford is, or has been, a technician, a specialist, a field engineer, an educator, a clinical researcher, a clinical engineer, a manager, a soldier, a charitable service worker, a leader, and a member in children's hospitals, professional associations, cancer hospitals, large hospital networks, trauma hospitals, universities, the military, the VA, with OEMs, and with third-parties. At one time, he was even the lone biomed in Antarctica.
Networking events provided additional opportunities to engage in a relaxed environment.
Randy Guess, biomedical equipment manager at Doylestown Hospital in Doylestown, Pennsylvania, said the exhibit hall combined with the networking events are a great benefit.
"It is definitely worth coming to," Guess said about MD Expo. "All the types of companies we are normally looking for are here. Coming here you get to meet all the vendors, talk to them in person and talk about what you are trying to do (at your facility). You talk to them face-to-face about how they can help you out."
The MD Expo concluded with the Purple Mic Night sponsored by Conquest Imaging. The karaoke party raised awareness and funds for the fight against pancreatic cancer. Attendees and exhibitors teamed up to raise nearly $20,000 for the Pancreatic Cancer Action Network.
MD Expo is headed to Dallas and will include a reverse expo attended by decision makers from some of the nation's top health care systems. The 2016 spring conference will be at the Fairmont Hotel Dallas, April 21-23. For more information, visit www.MDExpoShow.com.